News Room
---
Media Inquiries
Allegiant Air, ABX Air, Atlas Air, Horizon Air, and Southern Air Inquiries:
Dean Pearce
Dean.Pearce@berlinrosen.com
(646) 992-8312
General inquiries or all other Local 1224-represented airlines:
Amanda Bledsoe, Communications Director
abledsoe@apa1224.org
(937) 383-2500 ext. 8790
---
News & Press Releases
LOCAL 1224's UPDATED STATEMENT: Pilot Union Responds to Atlas Air Plane Crash in Houston Area |3-01-2019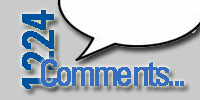 "Our union family is devastated and mourns the loss of our colleagues and crew members, Capt. Ricky Blakely and First Officer Conrad Jules Aska, and a fellow aviator from Mesa Airlines, pilot Sean Archuleta.

Our thoughts and condolences go out to the families and friends of the three crew members involved. At this time we're focused on doing everything we can to support them and to provide counseling to any pilots and their family members who are feeling the pain of this tremendous loss."
Read More
INTERNATIONAL's STATEMENT ON ATLAS AIR CRASH: Official Statement of Teamsters General President James P. Hoffa and Airline Division Director Capt. David Bourne |2-24-2019

The following is a statement from General President James Hoffa and Airline Division Director Captain David Bourne.
Read More
LOCAL 1224's STATEMENT: Pilot Union Responds to Atlas Air Plane Crash in Houston Area |2-23-2019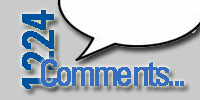 "Our union stands together as a family and in support of our members' families. Our focus is on our friends and colleagues who were on that plane, and we are doing everything we can to support their families."

"Teamsters Local 1224 representatives are already on the ground supporting this investigation. We also thank the first responders who rushed to the scene to help."
Read More
Pilots at Local 1224 Stand with Swissport Aircraft Fuelers |11-21-2018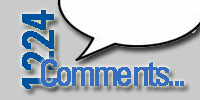 Following is a statement from Daniel Wells, President at Airline Professionals Association, Teamsters Local 1224, regarding the possible strike by Swissport aircraft fuelers at Sea-Tac International Airport:
Read More
SURVEY: Cargo Pilots at Amazon Air, DHL-Contracted Airlines are Seeking Employment Elsewhere |11-16-2018

A new survey of more than 1,000 pilots reveals long-standing staffing problems continue to plague the carriers as peak season arrives
Read More
Southern Air Pilots Ratify Letter of Agreement to Improve Pay, Standards |8-09-2018

Pilots welcome changes to current collective bargaining agreement but say hiring, workplace issues remain
Read More
Pilot Unions Unite to Fight Attempts to Eliminate Pilots from the Flight Deck |8-01-2018

The unions representing the pilots of nearly 50 commercial airlines joined together to voice their opposition to a dangerous set of provisions that were added to the FAA reauthorization bill passed earlier this year by the U.S. House of Representatives.
Read More
Southern Air Pilots Secure Tentative Letter of Agreement to Improve Pay, Standards |7-18-2018

Read More
Pilot Unions Rally Behind American Aviation Workers On Flag Day |6-14-2018

Seven Unions and One Trade Association, Representing Nearly 100,000 Pilots Combined, Urge the Senate to Take Action to Prevent Flag-of-Convenience Schemes in the U.S.
Read More
PILOTS WHO FLY FOR AMAZON TO DESCEND ON THE WHITE HOUSE IN DEFENSE OF U.S. JOB STANDARDS |6-08-2018

Citing low pay, grueling working conditions and a worsening situation at their carriers, U.S. pilots to call on President Trump to join them in standing up to Amazon
Read More
New Video Spotlights Deteriorating Situation at Amazon Air-Contracted Airlines, Threats to Future of Prime |5-29-2018

Read More
TEAMSTERS LOCAL 1224 SECURES TENTATIVE AGREEMENT WITH UP TO 100 PERCENT GAINS FOR PILOTS AT OMNI |3-07-2018

Omni Air Pilot Contract Lifts First-Year First-Officer Pay To Highest In Industry; Latest Win for Union Representing Thousands of U.S. Pilots
Read More
Atlas Air Pilots to Company Executives: Get Serious at the Bargaining Table |12-15-2017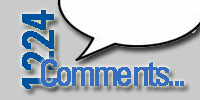 Read More
6 THINGS AAWW SHAREHOLDERS SHOULD KNOW ABOUT THE COMPANY'S FUTURE |11-29-2017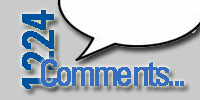 Read More
Update: Harvey & Irma Disaster Relief |9-27-2017

Affected members applying for assistance should return the completed "Request for Help" form (including all requested documentation) to the Local Union a minimum of two to three weeks prior to the International Teamster deadline:
Read More
Hurricane Harvey Disaster Relief |8-31-2017

Relief efforts are just beginning, but here is some initial information for those who have been affected, as well as ways others can help.
Read More
"PRIME(D) FOR DISASTER": TEAMSTERS LOCAL 1224 PILOTS TAKE CONCERNS ABOUT PRIME AIR TO AMAZON'S FRONT DOOR, THE STREETS OF SEATTLE |8-30-2017

As Amazon turns a blind eye to growing operational risks, veteran pilots to run mobile billboard near company's headquarters exposing the truth behind Prime Air's challenges
Read More
PRIME AIR PILOTS TO PROTEST AT AMAZON HEADQUARTERS, SOUND ALARM ON GROWING RISKS TO COMPANY'S AIR DELIVERY SERVICE, LOGISTICS AMBITIONS |7-31-2017

Read More
Leading up to the company's largest single-day sales event, AMAZON PRIME CUSTOMERS TO HEAR ABOUT RISKS TO DELIVERY SERVICE AHEAD OF "PRIME DAY" |7-06-2017

Read More
Protesting the German company's efforts to depress wages, PILOTS WHO FLY FOR DHL CALL ON PRESIDENT TRUMP TO STAND WITH U.S. PILOTS |4-05-2017

U.S. pilots responsible for 70% of DHL's global flying protest at White House, say the German shipping company is lowering industry standards, manipulating U.S. law while it makes billions in profits
Read More
DHL Pilot Letter to President Trump |4-04-2017

Read More
AMAZON-CONTRACTED ABX AIR PILOTS WIN RESOLUTION TO FORCED OVERTIME THAT KEPT THEM FROM THEIR FAMILIES AND CREATED STRAIN |2-24-2017

Pilots Say Settlement Agreement Is a Positive Step but Staffing Issues Still Remain at ABX and Other DHL, Amazon Contracted Airlines
Read More
TEAMSTER HORIZON AIR PILOTS TAKE LEGAL ACTION TO PROTECT PASSENGERS, IMPROVE BUSINESS, MITIGATE GROWING STAFFING CRISIS |1-27-2017

ilots Say The Alaska Air-Owned Regional Carrier Is Breaking The Law With Irresponsible Policies That Have Grounded Flights, Warn Of Pilot Strike
Read More
TEAMSTER PILOTS AT KALITTA AIR WIN IMPORTANT WORKPLACE IMPROVEMENTS WITH NEW CONTRACT |12-22-2016

More than six years after contract negotiations began, Kalitta Air pilots ratified a new contract with the airline on Tuesday, Dec. 20.
Read More
TEAMSTER AMAZON PRIME AIR PILOTS TAKE CONCERNS ABOUT SHORT-STAFFING DIRECTLY TO PRIME CUSTOMERS |12-16-2016

New website and advertising campaign detail staffing problems that could affect holiday deliveries
Read More