Welcome to APA Teamsters Local 1224
---
Letter To AAWW Shareholders and Interested Stakeholders |9-19-2016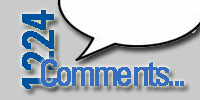 From the pilots flying in the service of Atlas Air and Southern Air
Read More
Benefits for Teamster Retirees |8-02-2016

Last week Local 1224 received two TEAMStar brochures, which contain important benefit information for retired Teamster members. We have made this information available to you through the two links provided below.
Read More
TEAMSTER ALLEGIANT AIR PILOTS APPROVE HISTORIC FIRST CONTRACT |7-28-2016

Pilots Commit To Build On Contract Victory By Working With Company To Address Ongoing Safety Concerns
Read More
PILOTS FLYING FOR DHL PROTEST OUTSIDE KALITTA AIR BARGAINING MEETING IN FORT LAUDERDALE |7-26-2016

Pilots from Kalitta Air, a DHL contractor, are protesting in Fort Lauderdale today to tell Kalitta executives and DHL that they are united and ready to strike. The pilots are joined in solidarity by pilots from other North American DHL contractors – Atlas Air, Southern Air, Polar Air and ABX Air.
Read More
ALLEGIANT AIR PILOTS WIN HISTORIC FIRST CONTRACT |6-22-2016

Read More
Atlas Pilots Protest at NASDAQ While Company Holds Investor Day |6-15-2016

Pilots from DHL's largest American contractor protest in Times Square, tell company executives and investors "we're ready to strike"
Read More
TEAMSTER PILOTS AT KALITTA AIR REACH NEGOTIATIONS IMPASSE - Pilots Begin Strike Preparations |6-13-2016

After more than five years of negotiations for a new labor agreement with Kalitta Air, LLC, a cargo airline based in Ypsilanti, Michigan, the union representing its pilots and flight engineers informed the National Mediation Board (NMB) that further mediation efforts would be fruitless and counterproductive.
Read More
At annual shareholder meeting, Atlas Pilots Protest, Say 'Our Families Deserve Better' |5-24-2016

Atlas Air and Southern Air pilots are currently lined up on the Avenue of the Americas in midtown Manhattan, holding signs reading, "Our Families Deserve Better" and "Atlas Air Worldwide Holdings Pilots Ready to Strike." The pilots are calling on Atlas Air and AAWW executives to stop driving down standards for pilots throughout the cargo industry.
Read More