Welcome to APA Teamsters Local 1224
---
Have a Joyous Holiday Season |12-19-2018

Our Local 1224 office will be closed beginning at 12:00 noon EST December 21 - January 1 in recognition of the Christmas and New Year holidays. The office will reopen on Wednesday, January 2.
Read More
Pilots at Local 1224 Stand with Swissport Aircraft Fuelers |11-21-2018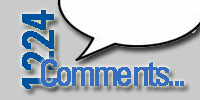 Following is a statement from Daniel Wells, President at Airline Professionals Association, Teamsters Local 1224, regarding the possible strike by Swissport aircraft fuelers at Sea-Tac International Airport:
Read More
SURVEY: Cargo Pilots at Amazon Air, DHL-Contracted Airlines are Seeking Employment Elsewhere |11-16-2018

A new survey of more than 1,000 pilots reveals long-standing staffing problems continue to plague the carriers as peak season arrives
Read More
Southern Air Pilots Ratify Letter of Agreement to Improve Pay, Standards |8-09-2018

Pilots welcome changes to current collective bargaining agreement but say hiring, workplace issues remain
Read More
Pilot Unions Unite to Fight Attempts to Eliminate Pilots from the Flight Deck |8-01-2018

The unions representing the pilots of nearly 50 commercial airlines joined together to voice their opposition to a dangerous set of provisions that were added to the FAA reauthorization bill passed earlier this year by the U.S. House of Representatives.
Read More
Southern Air Pilots Secure Tentative Letter of Agreement to Improve Pay, Standards |7-18-2018

Read More
Pilot Unions Rally Behind American Aviation Workers On Flag Day |6-14-2018

Seven Unions and One Trade Association, Representing Nearly 100,000 Pilots Combined, Urge the Senate to Take Action to Prevent Flag-of-Convenience Schemes in the U.S.
Read More
PILOTS WHO FLY FOR AMAZON TO DESCEND ON THE WHITE HOUSE IN DEFENSE OF U.S. JOB STANDARDS |6-08-2018

Citing low pay, grueling working conditions and a worsening situation at their carriers, U.S. pilots to call on President Trump to join them in standing up to Amazon
Read More