Welcome to APA Teamsters Local 1224
---
AMAZON-CONTRACTED ABX AIR PILOTS WIN RESOLUTION TO FORCED OVERTIME THAT KEPT THEM FROM THEIR FAMILIES AND CREATED STRAIN |2-24-2017

Pilots Say Settlement Agreement Is a Positive Step but Staffing Issues Still Remain at ABX and Other DHL, Amazon Contracted Airlines
Read More
TEAMSTER HORIZON AIR PILOTS TAKE LEGAL ACTION TO PROTECT PASSENGERS, IMPROVE BUSINESS, MITIGATE GROWING STAFFING CRISIS |1-27-2017

ilots Say The Alaska Air-Owned Regional Carrier Is Breaking The Law With Irresponsible Policies That Have Grounded Flights, Warn Of Pilot Strike
Read More
TEAMSTER PILOTS AT KALITTA AIR WIN IMPORTANT WORKPLACE IMPROVEMENTS WITH NEW CONTRACT |12-22-2016

More than six years after contract negotiations began, Kalitta Air pilots ratified a new contract with the airline on Tuesday, Dec. 20.
Read More
TEAMSTER AMAZON PRIME AIR PILOTS TAKE CONCERNS ABOUT SHORT-STAFFING DIRECTLY TO PRIME CUSTOMERS |12-16-2016

New website and advertising campaign detail staffing problems that could affect holiday deliveries
Read More
TEAMSTER PILOTS AT AMAZON & DHL CONTRACTOR AAWW SAY THERE ARE NOT ENOUGH PILOTS TO MAKE DELIVERIES, VOICE GROWING FRUSTRATION WITH CONTRACT DELAYS |12-07-2016

Surveys of AAWW Pilots Reveal Strained Operation, High Rate of Pilots Planning To Leave If The Company Doesn't Agree To A Fair Contract
Read More
CAPA opposes DOT's approval of NAI petition |12-06-2016

A Bad Decision on a Bad Deal
Read More
Pilot Strike Update: Pilots Call on ABX to Address Staffing Crisis as They Return to Work |11-23-2016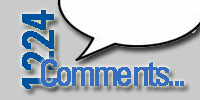 Following a decision by the U.S. District Court for the Southern District of Ohio, pilots are returning to work with continued calls for the company to address the staffing crisis that has led to this strike.
Read More
PILOTS STRIKE AT ABX AIR, MAJOR CARGO AIRLINE FOR DHL, AMAZON |11-22-2016

pproximately 250 pilots responsible for cargo carrier ABX Air's flying went on strike early Tuesday morning against their employer, ABX Air, Inc., and will not fly scheduled routes, including those for ABX's major customers DHL and Amazon.
Read More