Welcome to APA Teamsters Local 1224
---
Airline Pilots urge Capitol Hill to Enhance Fatigue Rules for All-Cargo Operations |7-29-2019

While our voices have not ceased since we began the effort in 2009, last week we committed to renewed efforts to achieve one level of safety. On behalf of our Legislative Affairs team, please see the below joint announcement between Local 1224, CAPA, ALPA, and IPA.
Read More
Leighton Elected CAPA Vice President |7-23-2019

The Coalition of Airline Pilots Association (CAPA) Board of Directors recently elected Local 1224 Safety Coordinator Russ Leighton, an ABX pilot, to the position of vice president.
Read More
LOCAL 1224's UPDATED STATEMENT: Pilot Union Responds to Atlas Air Plane Crash in Houston Area |3-01-2019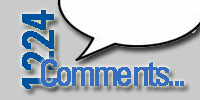 "Our union family is devastated and mourns the loss of our colleagues and crew members, Capt. Ricky Blakely and First Officer Conrad Jules Aska, and a fellow aviator from Mesa Airlines, pilot Sean Archuleta.

Our thoughts and condolences go out to the families and friends of the three crew members involved. At this time we're focused on doing everything we can to support them and to provide counseling to any pilots and their family members who are feeling the pain of this tremendous loss."
Read More
INTERNATIONAL's STATEMENT ON ATLAS AIR CRASH: Official Statement of Teamsters General President James P. Hoffa and Airline Division Director Capt. David Bourne |2-24-2019

The following is a statement from General President James Hoffa and Airline Division Director Captain David Bourne.
Read More
LOCAL 1224's STATEMENT: Pilot Union Responds to Atlas Air Plane Crash in Houston Area |2-23-2019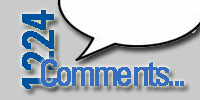 "Our union stands together as a family and in support of our members' families. Our focus is on our friends and colleagues who were on that plane, and we are doing everything we can to support their families."

"Teamsters Local 1224 representatives are already on the ground supporting this investigation. We also thank the first responders who rushed to the scene to help."
Read More
Pilots at Local 1224 Stand with Swissport Aircraft Fuelers |11-21-2018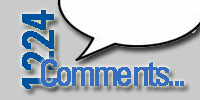 Following is a statement from Daniel Wells, President at Airline Professionals Association, Teamsters Local 1224, regarding the possible strike by Swissport aircraft fuelers at Sea-Tac International Airport:
Read More