Welcome to APA Teamsters Local 1224
---
Pilot Strike Update: Pilots Call on ABX to Address Staffing Crisis as They Return to Work |11-23-2016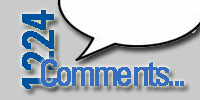 Following a decision by the U.S. District Court for the Southern District of Ohio, pilots are returning to work with continued calls for the company to address the staffing crisis that has led to this strike.
Read More
PILOTS STRIKE AT ABX AIR, MAJOR CARGO AIRLINE FOR DHL, AMAZON |11-22-2016

pproximately 250 pilots responsible for cargo carrier ABX Air's flying went on strike early Tuesday morning against their employer, ABX Air, Inc., and will not fly scheduled routes, including those for ABX's major customers DHL and Amazon.
Read More
Kalitta Air Backs Out Of Tentative Agreement With Pilots That Would Help Airline Address Pilot Shortage |11-03-2016

Executives at DHL Contractor Make Short-Sighted Move That Threatens Carrier's Ability to Attract, Retain Pilots
Read More
TEAMSTER PILOTS AT ABX AIR SEEK SINGLE CARRIER DETERMINATION |10-27-2016

The International Brotherhood of Teamsters and the Airline Division formally requested that the National Mediation Board initiate an investigation to determine if two subsidiaries of Air Transport Services Group (ATSG) should be considered a single transportation system.
Read More
Letter To AAWW Shareholders and Interested Stakeholders |9-19-2016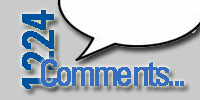 From the pilots flying in the service of Atlas Air and Southern Air
Read More
Benefits for Teamster Retirees |8-02-2016

Last week Local 1224 received two TEAMStar brochures, which contain important benefit information for retired Teamster members. We have made this information available to you through the two links provided below.
Read More
TEAMSTER ALLEGIANT AIR PILOTS APPROVE HISTORIC FIRST CONTRACT |7-28-2016

Pilots Commit To Build On Contract Victory By Working With Company To Address Ongoing Safety Concerns
Read More
PILOTS FLYING FOR DHL PROTEST OUTSIDE KALITTA AIR BARGAINING MEETING IN FORT LAUDERDALE |7-26-2016

Pilots from Kalitta Air, a DHL contractor, are protesting in Fort Lauderdale today to tell Kalitta executives and DHL that they are united and ready to strike. The pilots are joined in solidarity by pilots from other North American DHL contractors – Atlas Air, Southern Air, Polar Air and ABX Air.
Read More